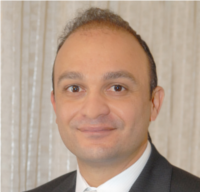 Medical Books Authorship
Publications in peer-review journals
Kakavas S, Papanikolaou A, Balis E, Metaxas E, Tatsis G. The prognostic efficacy of beta2-microglobulin in acute pulmonary embolism. Acute Med. 2017;16(2):52-59.
Laspos C, Metaxas E, Nicolaou Z. Einsatz einer Unterkiefer-Protrusionsschiene zur Behandlung von obstruktiver Schlafapnoe The use of Mandibular Advancement Devices for Treatment of  Obstructive Sleep Apnea. Inf Orthod Kieferorthop 2016; 48: 249–253.
Metaxas EI, Balis E, Papaparaskevas J, Spanakis N, Tatsis G, Tsakris A.Bronchiectasis exacerbations: The role of atypical bacteria, respiratory syncytial virus and pulmonary function tests. Can Respir J. 2015 May-Jun;22(3):163-6.
Kapetanakis T, Siempos II, Metaxas EI, Kopterides P, Agrogiannis G, Patsouris E, Lazaris AC, Stravodimos KG, Roussos C, Armaganidis A. Metabolic acidosis may be as protective as Hypercapnic acidosis in an ex vivo model of severe Ventilator Induced Lung Injury: A pilot Study. BMC Anesthesiol. 2011 Apr 13;11(1):8. [Epub ahead of print]
Konstantinos Kotsifas, Eugenios Metaxas, Ioannis Koutsouvelis, Athanassios Skoutelis, Panayiota Kara, and George Tatsis, "Visceral Leishmaniasis with Endobronchial Involvement in an Immunocompetent Adult," Case Reports in Medicine, vol. 2011, Article ID 561985, 5 pages, 2011. doi:10.1155/2011/561985
Abstracts in Pulmonary Medicine Conferences
Eugenios Metaxas, Evangelos Balis, Sotiris Kakavas, Maria Maimari and Ilias Porfiridis. Extended Survival After Accidental Finding of Malignant Pleural Mesothelioma Presenting as Solitary Lung Nodule. [Chest Meeting Abstracts, DOI: http://dx.doi.org/10.1016/j.chest.2016.02.236, Shanghai]
Evangelos Balis, Eugenios Metaxas, Joseph Papaparaskevas, Georgios Tatsis, Nikos Spanakis, Athanasios Tsakris, and Constantina Tsakanika. Differences of Cytokine Levels in Bronchoalveolar Lavage Samples in Adults With Non-CF Bronchiectasis. [Chest Meeting Abstracts, DOI:
http://dx.doi.org/10.1016/j.chest.2016.02.105, Shanghai]
Evangelos Balis, Eugenios Metaxas, Joseph Papaparaskevas, Despina Chrysovergi, Nikos Spanakis, Athanasios Tsakris and Georgios Tatsis, DSc. Pulmonary Function Tests for the Prediction of Non-CF Bronchiectasis Exacerbations.Chest. 2014;145(3_MeetingAbstracts):418A. doi:10.1378/chest.1788336
Konstantinos Kotsifas, Evangelos Balis, Eugenios Metaxas, Vicky Lazarou, Stavroulia Boulia, and George Tatsis. Bronchoscopic Recording of Anatomical Bronchial Variations in Greek Patients. Chest October 2011 140:4 Meeting Abstracts 489A; doi:10.1378/chest.1114536, Hawaii 2011
Nikolaos Tatsis, Fotini Babatsikou, Dimitrios Korogiannos, Eugenios Metaxas, Marios Kougias, and George Tatsis. Wood Dust as a Cause of Asthma in Woodworkers. Chest October 2011 140:4 Meeting Abstracts 672A; doi:10.1378/chest.1112256
Evangelos Balis , Eugenios Metaxas , Despina Chrysovergi, Iosif Papaparaskeuas, Nikolaos Spanakis, George Tatsis, Athanasios Tsakris. The role of viruses and other atypical bacteria in bronchiectasis' exacerbations. European Respiratory Society, 21st Annual Congress, P2550, Amsterdam 2011
Konstantinos Kotsifas, Eugenios I. Metaxas, Anna Takou, Marinos Fasianos, Adamantia Sotiriou, and George Tatsis. Visceral Leishmaniasis With Endobronchial Involvement In An Immunocompetent Adult. Am. J. Respir. Crit. Care Med., May 2010; A4727. New Orleans 2010
Eugenios I. Metaxas, Konstantinos Kotsifas, George Tatsis, Ioanna Haziri, Panagiotis Simpsiris, and Ioannis Ntanos. Paradoxical Response To Antituberculous Therapy, As An Expression Of Immune Reconstitution Syndrome, In A Patient Receiving Infliximab. Am. J. Respir. Crit. Care Med., May 2010; A5457. New Orleans 2010
Eugenios Metaxas, Konstantinos Kotsifas, Evangelos Balis, Vassiliki Lazarou, Nikolaos Tatsis, Apostolos Pappas, George Boulbasakos, George Tatsis. Differences in the diagnosis of airway obstruction applying linear and proportional prediction equations. European Respiratory Society, 20th Annual Congress, P1049, Barcelona 2010
Vassiliki Filaditaki, Evangelos Balis, Georgia Makrantoni, Konstantinos Kotsifas, Metaxas Eugenios, Maria Augoulea, Ira Michaelidou, George Tatsis. Safety and effectiveness of flexible endobronchial cryotherapy as a diagnostic and concurrently therapeutic modality. European Respiratory Society, 20th Annual Congress, P4165, Barcelona 2010
Eugenios Metaxas, Evangelos Balis, Konstantinos Kotsifas, Maria Avgoulea, Georgia Makrantoni, George Boulbasakos, George Tatsis. Hierarchy of common lung function parameters in diagnosing COPD using discriminant analysis. European Respiratory Society, 20th Annual Congress, P1058, Barcelona 2010
Eugenios Metaxas, Konstantinos Kotsifas, Evangelos Balis, Maria Avgoulea, Nikolaos Tatsis, George Boulbasakos and George Tatsis. Comparison of GOLD and Lower Limit of Normal Criteria in the Diagnosis of COPD Using Prediction Equations From Local Population. Chest Meeting Abstracts 2010, 138: 689A, Vancouver 2010
Maria Avgoulea, Niki Apostolopoulou, Evangelos Balis, Nikolaos Spanakis, Eugenios Metaxas, Athanasios Tsakris, and George N. Tatsis. Ιdentification of upper respiratory tract viral pathogens isolated from nasal swabs using oligonucleotide microarray.Chest Meeting Abstracts 2009, 136: 65S-f. San Diego, California 2009
Vasiliki Filaditaki, Georgia Makrantoni, Maria Avgoulea, Evangelos Balis, Eugenios Metaxas, Apostolos Pappas, and George N. Tatsis. Flexible endobronchial cryotherapy as an effective and safe and rapid diagnostic and concurrently therapeutic modality. Chest Meeting Abstracts 2009, 136: 87S. San Diego, California 2009
Eugenios I. Metaxas, Konstantinos Kotsifas, Evangelos Balis, Maria Avgoulea, Nikolaos Tatsis, and George N. Tatsis. Comparison of chronic obstructive pulmonary disease diagnosis using european coal and steel community equations and equations derived locally from healthy population. Chest Meeting Abstracts 2009, 136: 91S. San Diego, California 2009